You are currently browsing the category archive for the 'Grant Yonkman Team' category.
The stats helper monkeys at WordPress.com mulled over how this blog did in 2010, and here's a high level summary of its overall blog health: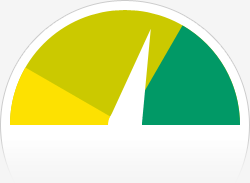 The Blog-Health-o-Meter™ reads Minty-Fresh™.
Crunchy numbers
A Boeing 747-400 passenger jet can hold 416 passengers. This blog was viewed about 1,900 times in 2010. That's about 5 full 747s.
In 2010, there were 36 new posts, growing the total archive of this blog to 87 posts. There were 25 pictures uploaded, taking up a total of 1,016mb. That's about 2 pictures per month.
The busiest day of the year was January 21st with 38 views. The most popular post that day was Shame into Praise.
Where did they come from?
The top referring sites in 2010 were beneficentchurch.org, facebook.com, campaign.constantcontact.com, ucc.org, and paintedpepperfarm.com.
Some visitors came searching, mostly for todd grant yonkman, todd and nicole grant yonkman, olivia yonkman, todd yonkman, and grant yonkman adventure team.
Attractions in 2010
These are the posts and pages that got the most views in 2010.
1
Shame into Praise December 2009
2
What We're Reading September 2008
3
Fathers' Day Fractured yet Whole June 2010
4
About August 2008
2 comments
5
Black Woods Alpaca Farm April 2009
2 comments
Grandma Yonkman was born in rural northern Michigan to Dutch immigrant dairy farmers. After getting a basic education, she married the son of a local Dutch dairy farmer. Grandpa noticed her walking home from church one Sunday and offered her a ride. The rest is history. Together Grandpa and Grandma built a dairy farm of their own. Grandma bore seven children, worked hard, worried a lot, and took me fishing when there was a break in the constant press of running a family farm.
She was also an incredibly talented musician.
As far as I know, she never took music lessons. She never performed in public that I'm aware of. Nevertheless, she kept a small electric organ in the living room. She would come home after worship on Sunday and play all of the music the the paid, professional church organist had played note for note. She also played piano, accordion, and guitar.
Grandma was my first guitar teacher. Sitting together on the couch, she taught me traditional folk songs like "She'll Be Comin' 'Round the Mountain," "The Bear Went Over the Mountain," and "Danny Boy."
When I was 9 or 10-years-old, she bought me a child-sized accordion and a book of hymns written for accordion. I spent hours rehearsing "My Faith Looks Up to Thee."
Many years later, my daughters rehearse for their piano lessons on Grandma Yonkman's piano.
Music has been a big part of my life. I began singing in church as a child; I took piano and voice lessons for many years; I studied music at Calvin College; I've sung in numerous choirs and musical groups; I've played in rock bands; and most recently I've been using voice and guitar as tools in my ministry–playing worship music for small gatherings of Christians and doing music programs for nursing home residents and school children.
What's important to me is that Grandma used music as a way of connecting to God, to her family, to me. And for me, that remains the most important thing about music: it is a means of connecting with people and building community. I'm grateful Grandma took the time to share the gift of music with me. I'm grateful for the opportunities I have to pass it on.
I am currently a regular guest musician at a small Congregational Church in Cherryfield, Maine–just down the road from our residence in the town of Milbridge. I lead the traditional worship music–including prelude, postlude, the Doxology, and the Gloria Patri–all on guitar. Why guitar? Because that's the only instrument I currently have any real facility with. It's unusual, but it seems to be working for this small group of faithful Christians. Anyway, here's the Adventure Team's homemade Gloria Patri . . .
So it ended up being an Adventure Team moment. We skipped and skated and hopped and jumped and jogged "To My Lou." We sang some Woody Guthrie classics: "This Land is Your Land" and "Take You Riding in the Car." We did "Puff the Magic Dragon," and "Clap Your Hands," a favorite from a contemporary children's songwriter who performs under the name "Ralph's World." Along the way we learned about proper breathing for good singing and about the importance of imagination.
Today the Grant Yonkman Adventure Team led some songs in Olivia's second grade class. I was performing at her school as a part of a program for elementary-aged children that I've developed over the years. Nicole happened to be substitute teaching in Olivia's class, and I happened to have scheduled with Olivia's regular teacher to do music with the class today.
Joseph R. Myers wrote a great book a couple of years ago entitled Organic Community: Creating a Place Where People Naturally Connect. We really resonate with the vision for community outlined in Myers' book. Our work as the Adventure Team is to create the circumstances in which organic community can emerge and to nurture, celebrate, and support organic community wherever we find it. Organic community is healthy, sustainable, in harmony with its environment, ordered and evolving, where power is shared, accountability welcomed, differences respected, compassion practiced, and leadership supported.
We have nurtured and participated in organic communities inside and outside churches. Here are just a few examples: the ministry team that formed around a vision to create a new outreach-oriented worship service, a house church where spiritual seekers could find a safe place to ask questions and share insights, a group of rural families choosing to live simply and close to the land.
In his book, Myers contrasts organic community with community by "master plan." He describes it this way: "A master plan is an adopted instrument of policy intended to control individual acts." Myers wants to be clear that he's not against planning in general. He has simply found that when it comes to building community "master planning" usually doesn't work. We have also found that to be the case: a small groups program that worked great at Willow Creek Church or Church of the Resurrection bombs when imported to another setting, a church planting model that worked great in the 1980s fails in the 21st century, a community development model that brought McMansions and economic growth to southern California brings economic growth to central Indiana while obliterating a small farming community that once existed there; the resulting town feels less like a community of genuine human relationships and more like an agglomeration of individuals. The connective tissue of relationships takes years to develop. When that is gone, making friends and meeting neighbors becomes more difficult.
Regardless of the approach, philosophy, planning or lack thereof, community is difficult work and a wonderful gift. Give thanks for the community that makes your life possible.

This is our contribution to the United Church of Christ's "God is Still Speaking" campaign.
"Never place a period where God has placed a comma."
–Gracie Allen
A theme song couldn't hurt . . .
The Grant Yonkman Adventure Team is breaking camp. Somewhat miraculously–providentially, perhaps–we managed to sell our house in Fishers. We had gone through the gruelling process of staging the house, evacuating for showings, living without our "clutter" for four months. During that time the already tanking housing market got even worse when the credit crisis meant that potential buyers couldn't get loans.

We had given up hope of selling our house;
we were in the process of hiring a management company to rent it out; we had just gotten back from spending a weekend out of town doing interviews;
laundry, dirty dishes, open suitcases were strewn about the house;
Nicole and Fiona were at Indianapolis Children's Choir rehearsal; Olivia was taking a bath when I heard a key turn in our front door deadbolt. I went to the door as it was opening, and in stepped a couple of women I had never seen before. It was a realtor with a potential buyer.
Turns out the showing company had failed to communicate to us that a showing had been scheduled for that evening.
The thought did cross my mind to ask them to come back another time. I was not in any way ready for guests, much less unannounced strangers. But instead of turning them away, I welcomed the guests into our house, apologized for the mess, and showed them around a bit. After a quick tour of the house, I invited them to come back again with the promise that the house would be clean and ready for their visit. They were gracious enough, but with the housing market as competitive as it is these days, I never expected to see them again. To make a long story short: that unannounced guest became our buyer.
It may be a bit of a stretch, but the experience reminds me of the Scripture:
Do not neglect to show hospitality to strangers, for by doing that some have entertained angels without knowing it. (Hebrews 13:2)
So the Adventure Team is pulling up stakes, packing boxes, and preparing to move. If all goes according to plan, we will close on the house, celebrate our last Thanksgiving in Fishers, and move to Milbridge, ME by the end of the month. Milbridge, where Nicole has family, will be our home base while we finish our search for a new call. Our USPS address will be P.O. Box 535, Milbridge, ME 04658, but our emails and cell phones will stay the same.
And please continue to visit our blog for updates on our adventures.

"I will appoint a place for my people Israel, and will plant them, so that they may live in their own place, and be disturbed no more." (1 Chronicles 17:9)
I came across this quotation while reading the Bible on the third leg of the Grant Yonkman Adventure Team return journey from interviews in New England to our current home in Indiana. It had been a long, jam-packed weekend. The entire family flew to Hartford, CT. Then we drove to Longmeadow, MA, where Nicole's brother and his family live. This served as our home base. We are very grateful for our supportive family.
To make a long story short, we got lost several times on our way to the airport to catch our return flight. (This was my fault and not because of faulty directions.) We made it just in time. We had just thirty minutes to catch our connecting flight in D.C., but the gate had been changed at the last minute, so we ended up going to the wrong gate and then racing back to the correct gate where the airplane was being held up so we could get on. Nightmare. But we made it back safe and sound, and we had a weekend of wonderful conversations with wonderful people. For that we are grateful.
We began our search for a new call in July. Since September–with school starting and people returning from vacations–things have really heated up. In the last six weeks we have traveled to Georgia, South Carolina, Wisconsin, Massachusetts, and Connecticut for interviews plus dozens of phone interviews with opportunities all across the U.S. We are grateful for all of the opportunities God has opened for us to explore. In the meantime–miraculously, given the housing market–we have an offer on our house and, if all goes well, will close in ten days! Just as in everything the Grant Yonkman Adventure Team does, we have thrown our whole lives into this process.
Which brings me back to the Bible quotation. Like the people of Israel–like all people, perhaps–we are searching for that "appointed place" where we can be "planted," where our lives can grow, find success, flourish, and benefit others. It takes a lot of faith. We welcome your prayers.
2008 Fishers Renaissance Faire.
My family and I had attended the October '07 faire and had a lot of fun despite the 90+ degree heat (!)
We were looking for ways to get involved in the community, so I went to the Fishers Public Library for callouts thinking that I would volunteer to help out in some capacity. Instead, I was invited to audition. I landed the role of "Sir Francis Walsingham," Secretary of State to Her Majesty Queen Elizabeth and Britian's first "spymaster." If you have seen the Elizabeth movies, it's the role played by Geoffrey Rush.
If you aren't familiar with the Renaissance Faire phenomenon, it's basically a fun re-creation of Elizabethan England in a "theater-in-the-round" style. The Fishers Ren Faire is set in the London suburb of Billericay. A cast of volunteers act out roles in period costumes while the public strolls through town, visiting the market where there's lots of period stuff for sale and watching stage shows, jousts, mock sword fights, and such.
Anyway, the 2008 Fishers Ren Faire is rapidly approaching (October 4-5, 10am to 6pm each day). I'm getting into character by working on my accent, learning my lines, and growing a beard. Nicole is furiously working on a costume.
So come check us out. The faire is held at Connor Prairie right in Fishers. Tickets in advance are $6 for adults $3 for kids. See link above for more details. Look forward to seeing you there!
Last January, I responded to an add in the Fishers Star for callouts for the